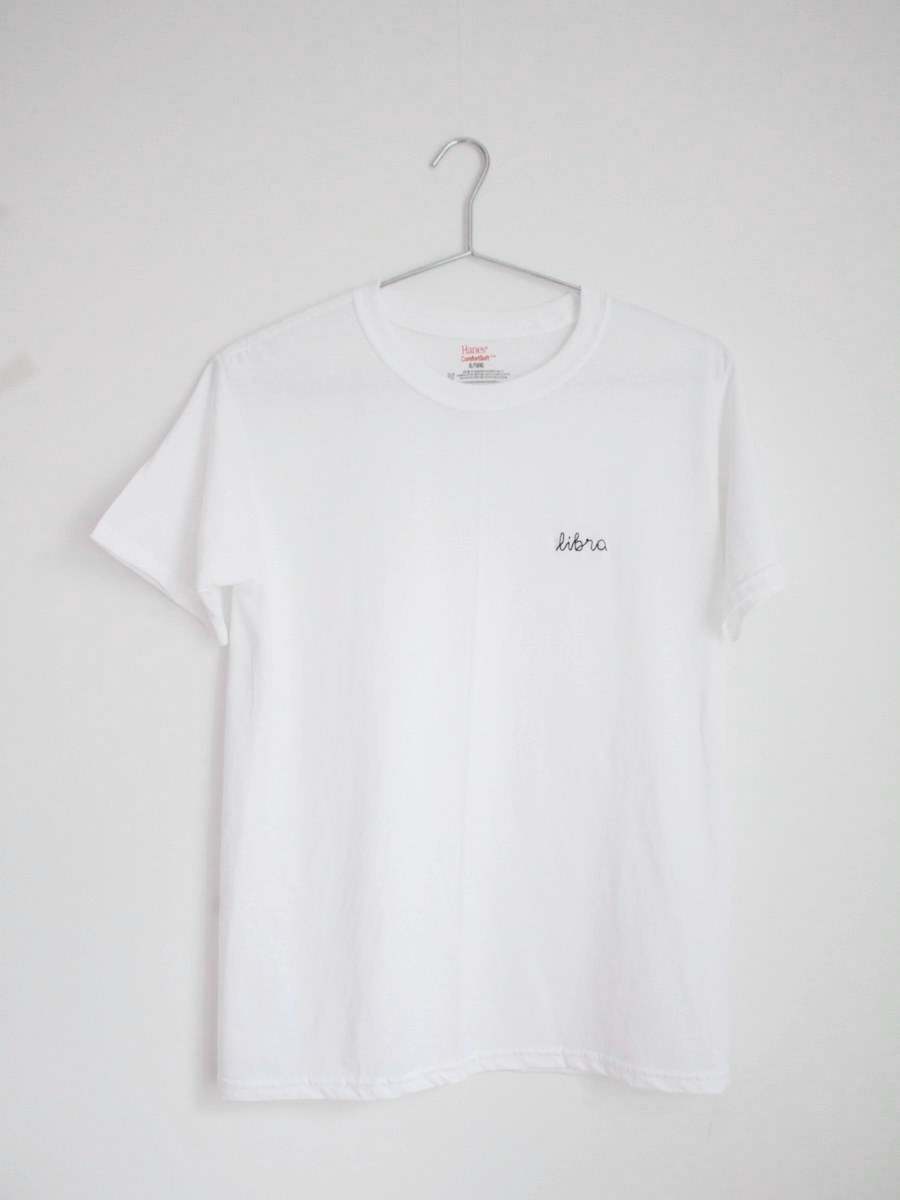 Spell it Out for Me
Say it with a shirt, so you don't actually have to answer those cheesy pickup lines.
*Please note the images are examples, please select desired sign from the dropdown menu.
–
These t-shirts are 100% cotton, crewneck, a little boxy, and generally perfect. But you have eyes, so you already knew that. Also, they're handstitched in Brooklyn for extra indie cred.
sold out